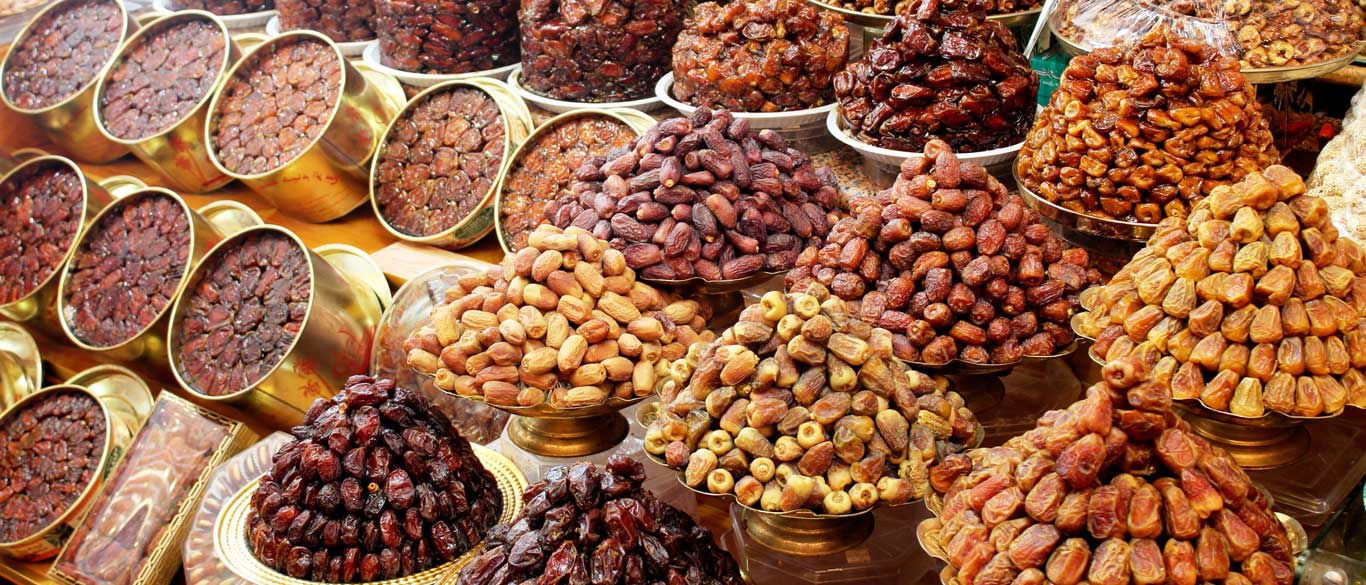 KABKAB
This variety of dates are opal dark red to blackish brown in color, with a velvety texture and the skin is stuck to the fleshy part. They have a very small seed, even though this type of dates is bigger than others.
PIAROM
Piarom (or Maryami) dates are longer than others; this kind also is one of the best and richest dates in the world. The coloring is dark brown and the skin is thin; fleshy part and skin is complete separate.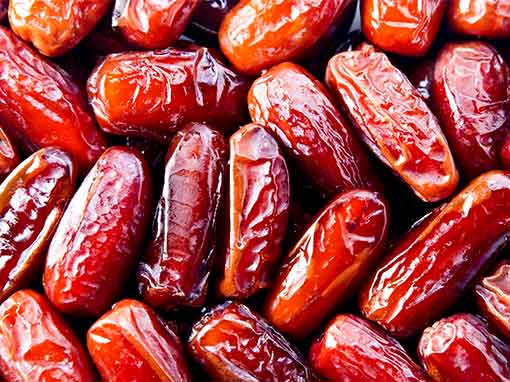 RABBI
It is the most early-ripening type of dates in Iran. This group of Iranian dates are coarse with small seed; the coloring is attractive black together with a soft and juicy texture.
MAZAFATI
Mazafati date (is also famous as Bam Dates) is the most delicious, top-selling fresh and soft date fruit in the world markets. Its texture is fleshy, full of moister and juicy; together with a thin and Fully-cling to the flesh skin.
SAYER
The most amount of Iranian dates export belongs to this category. Sayer (or Esta'maran) dates are dark orange-brown, have a high level of sugar and redundant juice. The seed easily separates from the flesh. These dates used as pitted or un-pitted for direct consumption or for industrial purposes. The best chapped dates, dates paste and dates syrup made from Sayer dates.
ZAHEDI
Zahedi date is very different in appearance; they are hard and shiny. This kind is a late-ripening type of dates. The top of the fruit has a dark color and on the end, near the cape is yellow to light brown. Sometimes the skin sticks to the flesh and sometimes it is not; in Zahedi also the flesh is completely separated from the seed.